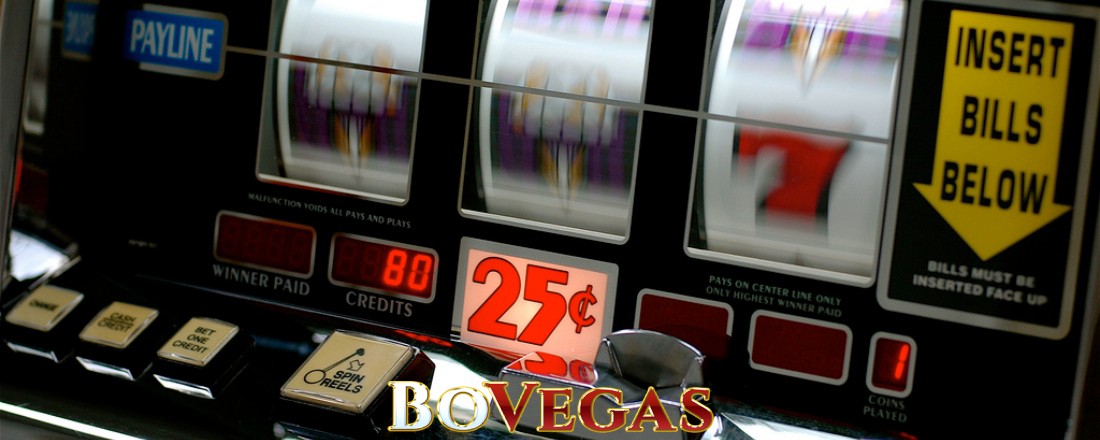 Top Online Vintage Games That Are Still Popular
The history of slots can be traced back to the 19th century. What's more, many modern descendants still resemble those old-style gambling masterpieces. This resemblance doesn't mean that the collection of online slots that we're willing to present to you right now are old-fashioned and outdated. Vintage casino games are like a fine wine which improves with age. Alcohol and gambling in one article!
Could it get any better?
Some games honestly give you that vintage vibe, sending you to the times of black-and-white lottery movies, providing you with an all-in-all exciting experience. Of course, these slots weren't created back in the past century. They`re all modern creations of Rival which is widely known and respected for its high-quality, impressive graphics, and high winning opportunities. So what can Rival propose to us so we can reminisce about the good old days of a gambling glory?
Cleopatra's Coins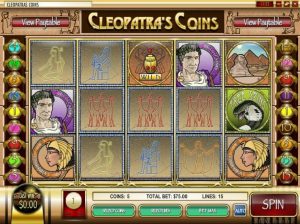 There is something so endlessly appealing about Ancient Egypt that its theme is utterly exploited everywhere. It's one of the gamblers` absolute favorites. There are so many casino games dedicated to Cleopatra, the most well-known Ancient Egypt ruler, that it would take a week to read about all of them and probably a year to try all those games out.
The most popular choice though often appears to be slots, and this is the part where you truly have to start paying attention to what you`re reading.
This game isn't only a chance to check out Cleopatra's remarkable makeup, but to, in fact, learn some aspects of Ancient Egypt history. While playing this slot, you will meet Caesar and Mark Antony, enjoy fascinating views of pyramids and become excited to meet scarabs and asps.
No matter how you treat snakes in real life, you`ll be more than happy to come across an asp in this game because these marvelous creatures will provide you with free spins. The more venomous the snakes, the better! Whoever thought they would ever be glad to hear this?
Gold Rush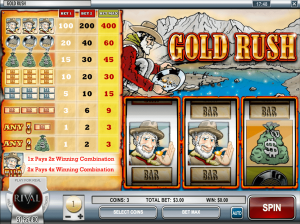 There are so many incredibly fascinating, and captivating novels about the Gold Rush! If you`re a fan of those adventurous stories, then you`re so going to love this game.
On the other hand, if you`re a fan of big winnings, then you`re going to enjoy it as well! It's a 3-reel slot (what did you expect from a vintage game?) that features money bags, gold, bars, and, of course, prospectors.
For a realistic experience, this game lets you walk in the shoes of these prospectors. However, you`ll probably notice that graphics are different from more modern games, but this is what a vintage atmosphere is all about.
It's hard to say whether you would become a millionaire if you were living in the times of an actual Gold Rush.
However, we know for sure that you have a higher chance to get that kind of money by playing Gold Rush.
Milk the Cash Cow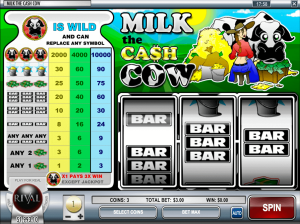 Creators of this game decided to use the literal meaning of an old saying and needless to say; they succeeded at communicating an authentic representation of this money-making adage.
This game is simple, entertaining, and it has an exciting design. If you`re new to the whole gambling thing, we highly recommend you to start with this slot. Remembering all combinations is rather easy because there are only three reels.
Also, for your convenience, they`re displayed right on the screen. You get a cow, piles of cash, buckets of gold coins, and multiple bars. If you are lucky enough to get three cows in a row, you'll receive a whopping sum of $10,000. If you were an actual farmer, it would take you quite some time to get that kind of money!
However, now, all you should do is milk the cash cow. No waking up early and no particular farming skills aren't required. The only rule is, "You spin, you win!"
Sevens and Bars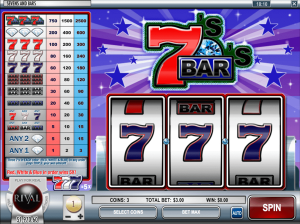 Yes, you guessed it right. This game has sevens and bars solely; in all colors, shapes, and sizes. It`s the most classy slot ever! There is nothing extra about Sevens and Bars.
Do you know what the first thought that pops into your mind the moment you check out this epic Rival creation? You will think, "This is perfection." There is nothing that I'd like to either add or omit! This interface is very concise and harmonious regarding colors.
Moreover, the great news is that you have countless options for betting. There are so many winning combinations that you'll probably get tired of withdrawing all that money! However, still, don`t forget that this is all about your good luck.There are just those days when you feel exceptionally lucky.
You don`t know for sure, you just wake up and feel like there will be no traffic jam today on your way to work, there will be no queue for your morning coffee, so you need to make the best of such a lucky day by getting engaged in a vintage slots game. Who wouldn't want to earn some extra money to turn an ordinary vacation into an extraordinary one?
Wheel of Cash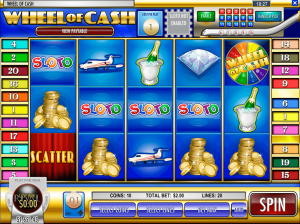 Cars, yachts, private jets, diamonds, champagne on ice, stacks of cash and piles of gold coins. This game ultimately basically looks like a rapper's music video.
Wheel of Cash is a 5-reel slot that will help you to dive into all the pleasures of a luxurious lifestyle. In reality, you will be able to enjoy this lifestyle not only by playing Wheel of Cash, but you can permanently turn this lifestyle into actuality after a few winnings. This game has more reels, therefore more combinations, thus, more variations of your winnings.
Don`t the highly attractive images serve as the best motivation to win it big?
What we loved a lot about this slot game is its trendy graphics, a simple, yet colorful design, and an overall atmosphere of joy. It may not give you that most iconic vintage vibe because the whole interface looks pretty modern, but it will surely let you get an idea of video slots which were ruling in the 1990s. Besides, Rival`s current approach, in this case, works only for the best because high-quality graphics serves your eyesight well and all-in-all, this is a game unquestionably worth trying.
---