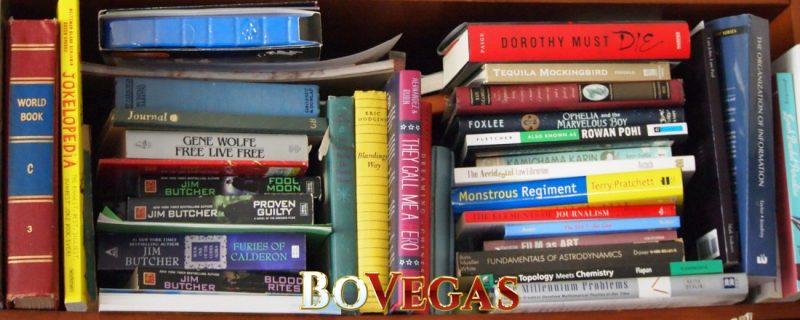 Successful gambling isn't just a question of good fortune; it also depends on the player's skills and knowledge. But you can actually get these in various different ways. The practical approach means continuously playing in a casino, while the theoretical one requires reviewing the corresponding literature. The gambling scene is one of the most mysterious phenomena in the world, so it does need to be carefully studied. Many people lack knowledge about any kind of existing games such as slots, land-based and online poker, blackjack, and so on.
Here we are going to consider the latter option of studying gambling literature. We have chosen 20 casino gambling books of all time created by different authors. They can help achieve the desired results and give you an idea of what really is going on in the world of games of chance. The books are shown in order of their release date.
Beat the Dealer: A Winning Strategy for the Game of Twenty-One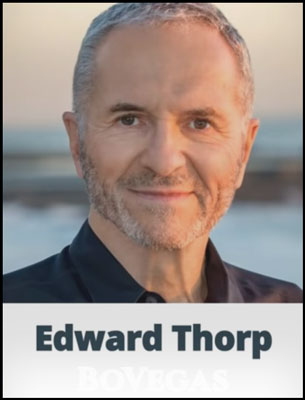 Author: Edward O. Thorp
Publisher: Blaisdell Publishing Co
Date of Publication: 1962 (re-edited in 2006)
Blackjack is a casino game which requires skills and knowledge, which makes it a perfect area for applying math and different betting strategies. This book reveals the point system designed by Thorp that has made a revolution in the world of gambling. The author is a mathematics professor who has become a successful inventor, investor, and player.
Not only has he created a winning strategy for blackjack, but he has also made huge profits on the stock market. He has described his experience in another award-winning book, A Man For All Markets, which has been highly appreciated by regular readers and gambling-related authors. One example is Ben Mezrich (who wrote Bringing Down the House); he has called Thorp a true icon, who is turning math into magic.
At the time, the author was a pioneer in applying probability theory to gambling. In the book, he proves how card counting helps outsmart casinos and beat the house edge. He overviews the basic rules of blackjack, provides charts with key concepts, and explains different strategies, ranging from simple to advanced, as well as ways to spot cheating at the table.
Scarne's Complete Guide to Gambling
Author: John Scarne
Publisher: Simon & Schuster
Date of Publication: 1974 (re-editions: 1986, 2005)
This book is an encyclopedia for gamblers that could easily be ranked among the books of the month. Its author used to be a real gambling legend. That is why he decided to reveal some secrets and explain the subject to a wide audience.
The work includes not only the history of the games, the rules, and some math; it also provides readers with tips to help them make their performances truly lucrative. The book contains many gambling true stories which make it significantly engaging and easy to read.
You are highly recommended reading this book if you want to repeat the success of such gamblers as Daniel Negreanu, Erik Seidel, Antonio Esfandiari, Fedor Holz, Phil Ivey or others.
The Winners Guide to Casino Gambling
Author: Edwin Silberstang
Publisher: Holt & Company
Date of Publication: 1980 (re-editions: 1997, 2005)
In the process of creating this guide, Edwin Silberstang pursued several goals. He wanted to help players increase the return interest and reduce the advantages of a particular casino. Assisting players in this way is not an easy task, but Edwin did a great job and successfully coped with it.
This writing touches on almost all the most popular casino games. You can find facts about roulette, blackjack, keno, craps, slot machines, and much more.
In addition to effective strategies for all these games, the author considered such an aspect as proper cash management. He also reveals the most common myths about betting systems. Moreover, he focuses most extensively on such crucial elements as the casino advantage. This piece also explains various ways to reduce this rate, and thus to increase the player's chance of winning.
The guide is suitable as a general review of most casino games. Even though the author has chosen a rather lofty title, the book does not guarantee that you will definitely win! However, it can still be somewhat useful for help you get a general understanding of casino games. Finally, it is a good help for those who want to find out more about a similar subject.
Gambling Theory and Other Topics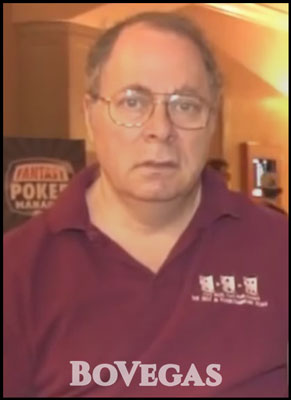 Author: Mason Malmuth
Publisher: Two Plus Two Publishing
Date of Publication: 1987 (re-editions: 1999, 2004)
Mason Malmuth is one of the most famous and respected professionals in the world of gambling. He is the author of several articles and copies devoted to this topic. He has also co-authored some very successful works that deal with poker. One of his famous co-authors is David Sklansky. In each of his works, Mason considers a specific game with the utmost seriousness, trying not to miss even the most minor aspects.
In this book, he explains the reasons influencing the fact that only some people achieve good results in gambling. What's more, he describes these professionals' character traits in detail. In his work, he tells not only how to achieve success while playing, but also why this is all necessary to begin with! Moreover, Mason helps us to understand how a professional thinks, and this could be very interesting for those who are fond of psychology. You can also find numerous helpful tables, with full descriptions provided.
As expected, the author was not able to avoid his favorite topic – a good game of poker! Many gaming secrets are also covered in chapters devoted to such games as Pai Gow and blackjack. To our great regret, the writing here is a bit dated, and it can be described as a bit of a challenge to read. However, it is worth getting acquainted with it, if you take your gambling very seriously.
Casino Tournament Strategy
Author: Stanford Wong
Publisher: Pi Yee Press
Date of Publication: 1992
Stanford Wong is the pen name of John Ferguson, a gambling legend who has been writing about different casino games for several decades. He is the author of numerous guides on blackjack, poker, dice, and sports betting. Casino Tournament Strategy contains tips for different kinds of wagering.
The book might be useful for gamblers who want to get ready for casino tournaments. Obviously, just reading it won't be enough to make you an exceptional winner; but it will still introduce all the basics of the games to you. Since tournaments, rather than casinos, provide an opportunity to beat your opponents, a player armed with such knowledge will have an advantage over the majority.
The Complete Idiot's Guide to Gambling Like a Pro
Author: Stanford Wong
Publisher: Alpha Books
Date of Publication: 1996
The author covers the topic of games of fortune thoroughly and thoughtfully. Again, he does not promise easy ways to triumph; and nor does he guarantee you any great wealth will automatically follow as the fruit of your diligent endeavors!
The copy describes some ways of multiplying your chances of winning, with the help of a correctly chosen strategy. And yet, the author tries not to use complex mathematical formulas or complicated tables and diagrams. All the facts he expounds are in a form that is truly accessible and open. This is an essential advantage, which is of critical importance for those who want to start making their first steps in gambling.
The book deals with games which can be found both in virtual and in land-based casinos. Equally importantly, the most popular games have a detailed description. This will be useful for those who want to play not only at a real casino, but who are also fond of betting on the go. Finally, this is quite a readable book that will serve the beginners as an excellent guide to the world of gambling.
The Man with the $100,000 Breasts: And Other Gambling Stories
Author: Michael Konik
Publisher: Huntington Press
Date of Publication: 1999
This pick is entirely entertaining and can't teach you anything except for the fact that high-roller players are basically nuts! Michael Konik wrote a collection of stories based on actual gambling events that shed some light on the environment of high rollers and hustlers. It might work like a peek into the bizarre world of professional players in its craziest aspects.
The story that gave the name to the book was just insane. A Canadian gambler became the talk of the town when he lost a bet to his friend on getting breast implants. The amount involved was $100,000. It is ridiculous, but the man has kept the 38C boobs even after more than 20 years have passed, while still receiving $10,000 annually.
This book is informative and fun for anyone; including both those who are involved in gambling, and those who don't have the vaguest idea about it.
Beating the Casinos at Their Own Game: A Strategic Approach to Winning at Craps, Roulette, Blackjack, Caribbean Stud Poker
Author: Peter Svoboda
Publisher: Square One
Date of Publication: 2000
The author of this one is a professional engineer and seasoned gambler. Studying the odds and probability theory, he shapes effective strategies for major casino games. His work may be helpful for those who need to learn the basics, as well as for those who already have some experience and who want to increase their chance of winning.
The book has received some negative reviews because of some uncertainties in the calculations. However, what every gambling enthusiast needs to understand is that there are no error-free techniques. Otherwise, every person who had just read some guide would inevitably beat the casino, every time! However, what Peter Svoboda does offer is his unique view on gambling issues. The real disadvantage is that his writing seems a bit outdated.
Bringing Down the House: The Inside Story of Six MIT Students Who Took Vegas for Millions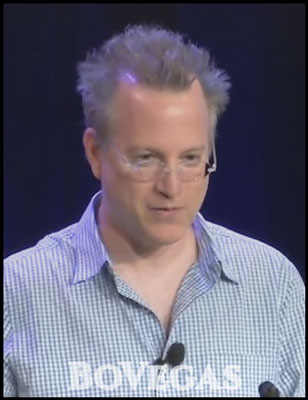 Author: Ben Mezrich
Publisher: Free Press
Date of Publication: 2002
This is the most talked about book from our selection. Actual events described in it were also depicted in a Hollywood movie "21," which made this case famous, to the point where it is widely known to the general public. The MIT Blackjack Team, consisting of math geniuses skilled at card counting, beat casinos in the 1990s. They applied a mathematical model and made good money as blackjack players.
Card counting doesn't guarantee constant wins, but the odds are in their favor in the long run. The team has a long history of success. At some point, there were over 80 students and graduates participating in games. However, the book we are talking about covers a story of a small group that laid the foundation of the MIT team in the 1980s. Although it is considered to be non-fictional, it is more likely a novel that is freely exaggerated; one that is focused not so much on reporting actual events, as on depicting certain personality traits and conflicts.
The great thing about this book is that it offers both the pleasure of reading it and some exciting insights into one of the most popular skill-based casino games. As the story of MIT students will never get old, this writing is always going to attract some attention.
Whale Hunt in the Desert: The Secret Las Vegas of Superhost Steve Cyr
Author: Deke Castleman
Publisher: Huntington Press
Date of Publication: 2004
Steve Cyr is one of the most well-known casino hosts who has revolutionized approaches to high rollers, while establishing new standards for the industry of land-based gambling facilities. His incredible career path has inspired Deke Castleman to write a book, which is now recommended as a part of the course in the Cornell University's Hotel School.
This writing doesn't focus exclusively on the figure of Cyr. There are lots of insights and situations described concerning the world's biggest gamblers visiting Las Vegas casino halls. Castleman gives us a picture of how the whole culture of high rollers emerged and how casino managers designed various perks for them. It is a true story of how casinos started making special investments in promising individuals, motivating them to spend millions of dollars.
The book is written in a captivating way, biographical details and fascinating facts included there immediately grasp readers' attention. The author gives pieces of information previously concealed from the general public, which makes it truly exciting.
Gambling-102: The Best Strategies for All Casino Games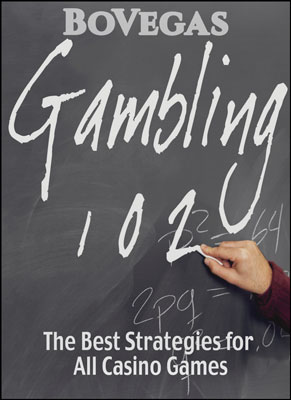 Author: Michael Shackleford
Publisher: Huntington Press
Date of Publication: 2005
Michael Shackleford is also known as "The Wizard of Odds," which is a rather suitable name for this person. He is a true professional who has long created his Internet resource for gamblers. Also, he is an expert in the field of analytics for the latest casino games. Apart from writing books, Michael advises some casinos around the world. Interestingly, he used to be an Adjunct Professor of Casino Math at the University of Nevada in the legendary Las Vegas.
In his work, he shares his vast knowledge in the sphere of gambling. Read this book, and you will find numerous working strategies for various casino games. He writes about the betting system in the NFL sportsbooks. Moreover, his work contains the most detailed tables with professional betting strategies. One of the most exciting chapters is devoted to slot machines and reveals valuable and unique material. You will be able to appreciate the author's professionalism and magnificent style.
However, newbies should be attentive. One needs to get acquainted with the main gambling terms before reading this piece of literature. The book was written for people who already have some gaming experience.
The Professor, the Banker, and the Suicide King: Inside the Richest Poker Game of All Time
Author: Michael Craig
Publisher: Grand Central Publishing
Date of Publication: 2005
This is another non-fiction book about an incredible yet true story that shocked the gambling world. A successful businessman from Dallas once went to Bellagio (one of the most respectful casinos in Las Vegas) and challenged the top pros for a series of sensational high-stakes poker matches. He is, not surprisingly, "the Banker" in this book. Other main characters, "the Professor" and "the Suicide King," refer to professional players involved in the games. The former is a math-savvy poker mind who is known for winning WSOP tournaments and contributing to poker programming, while the latter is a player known for his reckless style and lack of self-control at the table.
Michael Craig provides an entertaining reading for poker enthusiasts. The book may seem repetitive at some point, but it is very insightful and fun. It will be interesting for those who know very little about poker, as they will be thrilled by unusual situations and the level of tension professional players experience. It will be even more grasping for those who know about poker from the inside. They might be puzzled by the conclusion the author derives from the story: as a person becomes more and more of a pro at the poker table, all the enjoyment slowly fades away. Seasoned players might agree or not; either way, the book by Michael Craig is quite a read.
Beat the Players: Casinos, Cops and the Game Inside the Game
Author: Bob Nersesian
Publisher: Pi Yee Press
Date of Publication: 2006 (re-edited in 2011)
Bob Nersesian is a gambler's attorney from Las Vegas that has put his experience of defending casino victims into a book. In a fun and friendly manner, he describes different situations that might happen in a casino, revealing some secrets of how gambling facilities cooperate with regulators and police.
This writing represents the side of the industry many people tend to forget about. Even though legitimate casinos comply with the laws and regulations, there always will be a place for conflict. That's why the role of professionals representing the interest of gamblers can't be underestimated. Nersesian is one of the most famous attorneys in this field, and he has won millions worth of verdicts. It is exciting to learn a bit about his practices, and the dangers serious gamblers may suffer from.
Roll The Bones: The History of Gambling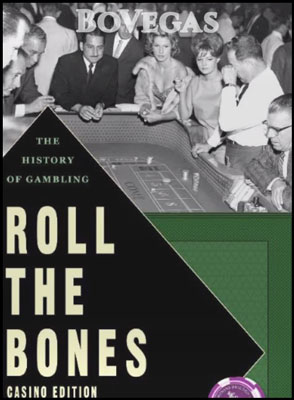 Author: David G. Schwartz
Publisher: Gotham
Date of Publication: 2006 (re-edited in 2013)
This is the most profound investigation of the gambling history from a historical perspective. Schwartz starts from early forms of gambling as ritualized actions and continues the story up to the adaptation of gambling to the current Internet era.
We usually take gaming attributes as a given: it is hard for a modern person to imagine when and how the die or the playing cards were invented. The historian guides readers through ages, describing how different entertainments were influencing the society. People have always been fascinated with luck, and gambling has been providing them with a chance to experience thrill and hope.
David G. Schwartz is a regular contributor to gambling-related magazines and has written a score of books. He is a talented narrator that has been stunned by casinos' complexity from his childhood. Being vividly engaged in the topic and having done solid research, he provides quite an immersive read about various unusual chapters of gambling history, as well as all the logical interrelations you can find between risk-taking and human communities.
Casino Gambling For Dummies
Author: Kevin Blackwood
Publisher: For Dummies
Date of Publication: 2006
For Dummies is a recognizable brand that contains a whole series of guides on various subjects, all of which are written in an easy-to-read way, in order to make them suitable for complete beginners. Casino Gambling For Dummies is a real solution for those who are dreaming about wagering in a casino, but who are still too afraid to try. It covers all the important issues you might need for starting gambling: the odds, bankroll management, betting strategies, and dealing taxes on winnings. It also gives an idea about how online gambling is different from the offline option.
This is a must-read for newbies that will teach them about discipline and self-control in gambling and explain the basics of major games, bet types, and common pitfalls. The Internet is overloaded with materials pursuing the same goals, but this book is the most complex guide out of those directed at pure beginners only.
Video Poker for the Intelligent Beginner
Author: Bob Dancer
Publisher: Huntington Press
Date of Publication: 2009
Bob Dancer is an expert at video poker who has covered many topics related to this game in his various videos, articles, and books. His teaching experience is really vast in scope; so naturally, he takes the time to guide the readers through the world of video poker. He tries to include every detail about the process, writing about casino promotions, progressives, tournaments, poker software, and many other things.
This piece of poker literature is targeted at people who appreciate a rational approach and who want to enter the game with as much information as possible. Some earlier strategies that already worked for video poker underwent severe disruption with the emergence of new machines and paytables. Dancer introduces new ways of dealing with video poker, thereby giving an understanding of which games to choose and which strategies to stick to.
Finding the Edge
Author: Ron Loftus
Publisher: self-published
Date of Publication: 2012 (updated in 2017)
Ron Loftus takes sports betting rather as a profitable investment than purely as entertainment. He reveals some of his secrets in this book, explaining the odds and logical procedures that might help win.
The author claims that price and discipline are the crucial factors in wagering. Basing on his own experience with sportsbooks, he reviews many nuances and offers advanced methods that are far from trivial ones.
Gamblers Fight Back: A Professional Gambler's Journey of How to Survive and Thrive in the Casino
Author: Greg Elder
Publisher: Tate Publishing
Date of Publication: 2013
Greg Elder was eager to replicate the success of a guy who managed to become a professional gambler in a very short period of time. He set a particular goal for himself: to make a living and support his family by playing in casinos. This book is a story of how he achieved it!
This is not a gambling guide aimed at giving you some advice; it is an interesting narrative, which is full of personal observations. It wins you over by its tone and openness: Elder describes all the motives and fears that pushed him to leave a career in sports and become a player. He is very careful about betting behavior and claims that there's a thin line between a winning gambler and an addicted one. One way or another, this is an entertaining book that might provoke some real interest, even among those who are not enthusiastic about casino activities at all.
Blood Aces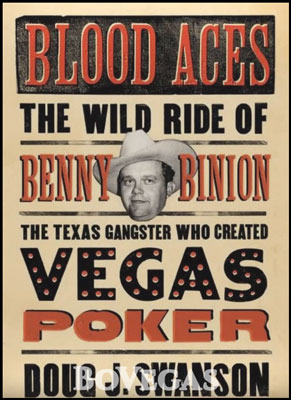 Author: Doug J. Swanson
Publisher: Penguin Books
Date of Publication: 2014
It would be remiss of us not to mention poker, the game that has been creating a real stir among punters lately. The world has seen a lot of poker guides and strategies so far, and selecting one among an abundance of the best poker books is far from being easy. However, the writing that stands out the most is called Blood Aces.
It tells the story of Benny Binion, who is one of the most famous poker players ever. He has become well-known as an originator of one of the greatest poker events. Yes, we are talking about the World Series of Poker! This is an event where people make high stakes and get million dollar prizes.
American Casino Guide 2018 Edition
Author: Steve Bourie
Publisher: Casino Vacations Press
Date of Publication: 2018
First published in 1996, this travelogue has been re-edited numerous times to keep up to date. The book provides helpful information about gambling in general and specific resorts in the United States. This is namely a guide for those who are planning a casino-related vacation. It can be used as a detailed map of the famous gambling locations that also gives a sense of the major games.
This is probably our most practical pick: the handbook includes more than 200 travel coupons that can be exchanged for various perks at casinos and hotels. It describes additional activities that resorts have; for instance, there's a section dedicated to recreational vehicles parks.
The guide explains how the most popular games function, also illustrating some basic strategies of playing slot machines, poker, blackjack, baccarat, roulette, and craps. This project has a website where you can find out some more details and even order the newest edition of the book.
---
Of course, you may find a lot of other casino gambling books as well. Such books are written by authors of all nationalities to help other people win, and to achieve one of the most widely shared dreams today – to get rich in a split second, and to forget about the worries brought by your daily routine!
We advise you to start with these pieces. Each book has its own style; and most importantly, many of them also offer players tons of new tips to help you win! Consider reading these books, and you will finally be able to make an A-class performance at your favorite game!
---