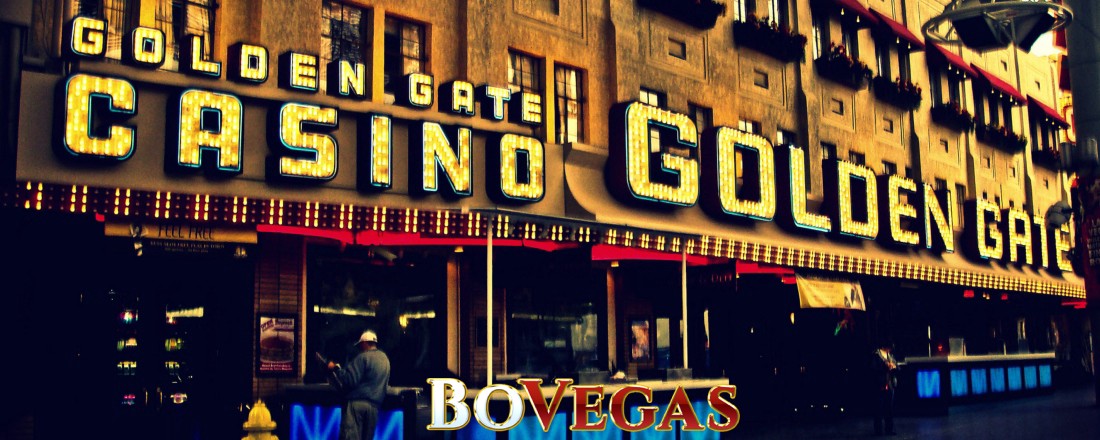 Before reading the article, you need to answer a straightforward question. It sounds like: "What is the ideal casino for an average gambler?" Yes, we're asking to explain this odd question. The answer to it can show your attitude to the gambling process in general. Your responses may differ, and that's a typical thing. We wanted to share with you our vision of the ideal casino. So, a perfect complex has a large area, a wide choice of playing opportunities, many bars, and restaurants. Does it fit your needs and necessities? We bet it does. So, you are welcome to read our top list and find out what is the biggest casino in the world.
Now, we have the leader on our list. The first place goes to Macau, China. Interestingly, the eight biggest casinos are situated in Macau. You are welcome to read the article where you can find out information about the ten worldwide biggest casinos. They all are situated in different parts of the world except for a few in Macau, as it was expected.
10. Casino Estoril (Lisbon, Portugal)
Area: 26,900;
Gambling Activities: 1,235;
Coffee Shops and Dining Rooms: 10.
It's the complex with an area of more than 26,900 square feet. It makes Estoril the biggest one all over Europe. The complex can be found in Southwest Lisbon. The location is so beautiful that it inspired the authors of the "Casino Royale" movie. In addition to the significant number of playing activities, Estoril has its cultural beauty. It has its art gallery which was inspired by its noble history and astonishing visitors. According to the statistics, Estoril is enormous, but we have some larger ones.
9. MGM Grand Las Vegas (Las Vegas, United States)
Area: 171,500;
Gambling Activities: 2,639;
Coffee Shops and Dining Rooms: 27.
It's the most prominent hotel in the World. It opened on the Las Vegas Strip in 1993. MGM Grand hosts a great variety of table games, gaming machines, and other gambling activities. It has five swimming pools and a big conference center. MGM Grand can boast of a high number of slot machines and a wide choice of gambling activities. It is known among visitors for the lion that lives on MGM Grand's territory. LA is a popular playing destination of the US. Less favored are New Jersey, Chicago, and Atlantic City.
8. Trilenium (Buenos Aires, Argentina)
Area: 180,000;
Gambling Activities: 1,975;
Coffee Shops and Dining Rooms: 5.
The original name of Trilenium is Casino de Tigre. It's the biggest gambling complex in South America. It features lots of opportunities for the players. Moreover, it has several restaurants and coffee shops. Trilenium can boast of live music and a beautiful location. You need to check it if you decide to visit Argentina. That's the best South America complex with hundreds of slot machines available.
7. Crown Casino (Melbourne, Australia)
Area: 220,000;
Gambling Activities: 3,000;
Coffee Shops and Dining Rooms: more than 50.
Crown Casino became popular and found millions of new customers thanks to the visit of the actress Rachel Griffiths. She visited it in 1997 on its opening night. Nowadays, it's considered to be the second-biggest gambling destination in the Southern Hemisphere. It's the home to the main Asia-Pacific gambling events thanks to its size. It contains 1,500 ballrooms. All of these features make it the best gambling destination in Australia.
6. Rio Resort (Klerksdorp, South Africa)
Area: 266,330;
Gambling Activities: 257;
Coffee Shops and Dining Rooms: 3.
It used to have several names until 2006. It was known as Tusk Rio Casino and Resort. Now, it's renamed thanks to the new owner Peermont Group. In a while, this playing complex absorbed nearby hotel and now, its the biggest gambling destination of the Southern Hemisphere. Rio Casino Resort has a wide choice of gambling attractions such as slot games, poker rooms, and table games.
5. MGM Grand Macau (Macau, China)
Area: 267,000;
Gambling Activities: 1,545;
Coffee Shops and Dining Rooms: 8.
MGM Grand Macau is huge, and you'll be amazed by its size! It's operated by the MGM Resorts specialists. MGM Resorts specialists are the subsidiary of Hong Kong entrepreneur Stanley Ho. The MGM Grand Macau is a huge casino which has the area of 250,000 square feet. MGM Grand Macau is located on two large floors with lots of gambling attractions. The visitors of this casino can observe a gigantic aquarium with sharks and many species of other fish.
4. Casino Ponte 16 (Macau, China)
Area: 270,000;
Gambling Activities: 470;
Coffee Shops and Dining Rooms: 9.
Ponte 16 is a prime complex which is located in historical Macau's Rich Inner Harbour. Clients can live in a five-star hotel and visit the fantastic Ponte 16 casino. The territory of this popular gambling destination belongs to the Unesco World Heritage. The head partners of Ponte 16 always wanted to show their visitors something unique. That's why they have been displaying ten authentic Michael Jackson items for several years. The list includes gloves which were used by Micheal during his famous moonwalk.
3. Foxwoods Resort (Ledyard, United States)
Area: 340,000;
Gambling Activities: 7,788;
Coffee Shops and Dining Rooms: 40.
This popular gambling destination is located in Western Connecticut. Foxwoods Resort gambling complex includes six different casinos. We can assume it to be one of the most gargantuan gambling destinations of the world. It has numerous slots and table games. Also, it is the home to World Poker Tour Room. This room is the third largest poker room in the world. Foxwoods has the slogan "the wonder of it all." It can boast of a large number of restaurants and bars.
2. WinStar World Casino and Resort (Thackerville, United States)
Area: 500,000;
Gambling Activities: 7,400;
Coffee Shops and Dining Rooms: 72.
This Casino is the second largest gambling club in the world. It has more than 500,000 square feet of gambling activities. Those activities include table games, poker rooms, electronic games and other awesome possibilities to win money. WinStar World Casino was the host for such worldwide popular entertainers as Lionel Richie, John Legend, Luke Bryan and many others. This worldwide popular gambling complex includes a 5-star hotel with more than 1,400 rooms. The Chickasaw Nation owns the Winstar World Casino.
1. Venetian Macao (Macau, China)
Area: 546,000;
Gambling Activities: 4,200;
Coffee Shops and Dining Rooms: 53.
Venetian Macao is the leader of our list. Its total area is more than 546,000 square feet. An average gambler may be shocked with the gargantuan size of Venetian Macau. The players may pick from more than 4,200 table and slots games. Venetian Macau has the best gambling opportunities on the earth. By the way, it has some extraordinary features. This premium club is not only for adults. It is open even for the families with children. The visitors of the casino get the best gaming experience in the world. They have full access to the low, medium, and high stakes activities. Venetian Macao has a VIP membership which offers full access to the club 24/7.
---